Several designations of origin for Spanish wine, oil and cheese will be protected from imitations in China – a market which is becoming ever more essential for Spanish companies.
What do Champagne, Roquefort, Porto, Parma, La Rioja and La Mancha have in common? They are all examples of names that are commonly associated with agricultural products whose qualities and reputation are intrinsically linked to their geographical origin. In the EU, this link between the quality and reputation of an agricultural product and where it is prepared is protected through what are known as geographical indications (GI). This nomenclature enables local producers to compete in an increasingly saturated market thanks to the distinguishing feature of a product's geographical origin.
GIs protect products made in a particular geographic area from others that although not made in that area, try to make out that they are. The aim is ultimately to safeguard the origin of a product as added value, while at the same time to avoid fake or misleading information reaching consumers regarding the area in which the particular product is produced.
To enjoy that protection, the product in question must meet certain requirements, principally, that it originates from a specific geographic area and possesses a specific quality, reputation or other characteristics attributable to that geographical origin. And this is not always an easy task.
The quality system in the EU has two means of protection:
With protected designations of origin (PDO), all stages of the production process must take place in the specific region and the raw material used must come exclusively from that geographical region. It is the strictest form of protection, since production cannot be delocalized. However, it also ensures that the products are of extremely high quality, since control over the origin of the raw material tends to be stringent.
With protected geographical indications (PGI), at least one of the production stages must take place in the defined geographical area, but the raw materials used can come from other geographic areas. This makes production more flexible, a possibility that is particularly important in industries such as the wine sector, where certain PGIs allow a maximum percentage of grapes from other geographic areas to be used, thus increasing production without losing the minimum quality that is expected of the product.
GIs have a great deal in common with trademarks, since, as opposed to other intellectual property rights, their protection is not subject to a specific validity period, but remains valid unless or until the GI registration is canceled. They are therefore potentially indefinite rights that will retain their value over time for as long as the products continue to be appreciated by consumers.
Quality is precisely one of the pillars of European agriculture, with registrations for over 3,300 GIs. It is estimated that GIs in the EU have a market value of around €74.8 billion (6.8% of all food and drink in the EU) and represent 15.4% (roughly €16.9 billion) of total exports to third countries.
GIs are an essential tool for European producers, allowing them to stand out and transmit these characteristics to consumers both in local markets and worldwide. Since it is very difficult to compete in price, European producers need to ensure that their products are high-quality and attractive to consumers, giving them an aura of exclusivity that justifies a higher price.
However, in an increasingly globalized market, international protection of GIs is not an easy task. Aware of their importance, the EU is actively encouraging the signature of international agreements for the recognition and reciprocal protection of GIs. There are currently around 40,000 instances of protection of EU GIs worldwide. Some 1,250 GIs from countries outside the EU are currently protected in the EU, the majority thanks to bilateral agreements.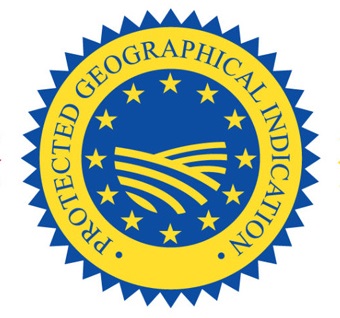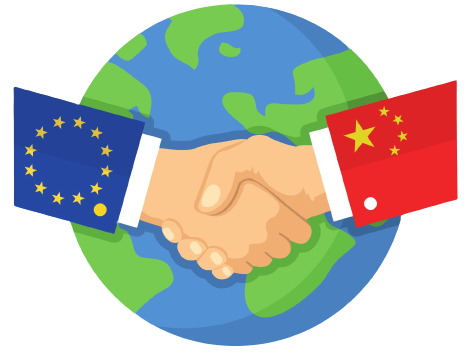 This strategy falls under the recent agreement between the EU and China to protect 100 European GIs in China and 100 Chinese GIs in the EU. The treaty, signed in September 2020 following 14 years of negotiations, seeks to introduce consumers to guaranteed, quality products on both sides, while also bringing reciprocal trade benefits and bolstering international legal certainty.
The list of European GIs that are protected in China includes Greek feta cheese, Irish whisky, Parma ham, Modena vinegar, Bufala Campana mozzarella, wine from Languedoc, Elia Kalamatas oil and Münchener beer. Twelve Spanish products are also protected in China: DO wine from Rioja, Catalunya, La Mancha, Valdepeñas, Jerez, Navarra, Valencia, as well as cava, DO oil from Sierra Mágina and Priego de Córdoba, and also GI brandy from Jerez and DO Manchego cheese.
In turn, typical Chinese foodstuffs such as bean paste from Pixian, white tea from Anji, Panjin rice, Anqiu ginger, Wuyuan green tea, Chaidamu Goji berries and Wuchuan mooncake will be guaranteed protection in Europe.
Following the approval of the European Parliament and the decision adopted by the Board on November 23, 2020, the agreement is expected to enter into force at the beginning of 2021.
Four years after its entry into force, the scope of application of the agreement will be made extensive to another 175 GIs of both parties. This second list will feature 15 Spanish wines (such as Penedés and Rías Baixas), nine oils (such as Baena and Montes de Toledo), five meat products ( including Guijuelo or Teruel ham and Teruel ham shoulder), two GIs for nougat, GI Cítricos Valencianos for certain citrus fruits, Pacharán liqueur from Navarre, Mahón-Menorca cheese, La Mancha saffron and Jerez vinegar.
In addition, the agreement includes a mechanism to include more GIs as from that date to make the most of the complementary nature of the products that originate in both markets (for example, 72 of the 100 GIs from the EU are alcoholic beverages, whereas 28 of the 100 Chinese GIs are types of tea).
With 1,400 million potential consumers, China is considered a market with strong potential in the agri-food sector, with a growing middle class, greater purchasing power and increasingly more sophisticated consumer tastes.
According to the European Commission, China was the third-largest destination for EU agri-food products in 2019, with a value of €14.5 billion. China is also the second-largest destination of EU exports of products protected as GI, accounting for a 9% share.
Spain is in turn responsible for 58% of olive oil exports from the EU to third countries, with China standing as the fourth-largest market for Spanish olive oil, representing 9% of exports (Eurostat data, September 2020).
With respect to the wine industry, Spain was the third-largest exporter of this product in 2018 (10% of the EU's total exports, for a value of €1.2 billion), behind only France and Italy. According to 2019 data from the Spanish Wine Market Observatory (OEMV), Spain is the fourth-largest wine supplier in China, with a total volume of 65.1 million liters.
In contrast, 80% of seizures of counterfeit European goods in 2018 and 2019 originated in China, causing European companies to lose €60 billion, with the agri-food industry among the most affected.
In light of these data, the agreement between the EU and China for GI products is nothing short of historic. Not just because of the trade implications and legal certainty that the protection of a wide range of European agri-food products in the world's biggest market in terms of number of consumers entails for both EU and Spanish companies and consumers, but also because it is the first to be signed by China for the mutual protection of GI. This treaty reflects the spirit of cooperation, opening-up and adherence to international rules as a basis for trade relations.
However, the mechanisms that China will set up to penalize companies that infringe the terms of the agreement have yet to be determined. The harmonization process of the Chinese legislative system of protection for GIs is still underway. Once it has ended, protection is expected to be compatible with European protection. We will keep you posted!
Braulio Robles
Garrigues Intellectual Property Department