Fashion brands follow trends in society and growing awareness in favor of diversity is no different. Increasingly more trademarks are being registered for goods that either allude to diversity or which are directly linked to these new trends.
It must be said that the Italian brand Benetton was the pioneer in backing inclusion with campaigns that even back in the 80s, under the slogan "UNITED COLORS OF BENETTON", shook the foundations of a society that was starting to realize that the "COLORS" were not only referring to race diversity, but went further, and were seeking to make diverse sexual orientation more visible. Indeed, its first Spanish trademark, 1133310 "UNITED COLORS OF BENETTON" for goods in class 25 (footwear and clothing), dates back to 1985.
It has been 36 years since that application was filed and the controversy caused by disruptive campaigns that are totally contemporary now in a world that has evolved towards a strong trend in a society that is in the throes of fighting for equality and visibility of all groups, regardless of their race, gender or sexual orientation.
It is a well-known fact that social trends, from a fashionable turn of phrase to an event, give rise to an avalanche of trademark applications that are simply a reflection of their repercussion. A recent example is the eruption of the volcano in La Palma in September this year – since then several trademarks have been filed containing the word "VOLCANO".
But how has industrial property echoed the words and expressions that have arisen in the social movement for diversity?
Searches reveal that apart from in class 41 for cultural and educational events, notably the trademark of the North American organization PolicyLink 87813434, the world of fashion is the most active in the registration of distinctive signs with names that refer to diversity, with marks in classes in the "fashion" world: 3 (perfumery), 14 (jewelry), 18 (handbags) and 25 (clothing and footwear).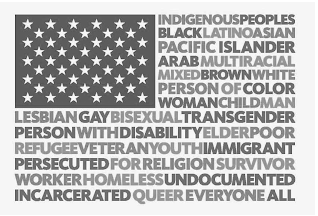 A search for the term GENDER in those classes, reveals 269 signs that consist solely of this term and others that contain the word and which express the idea of diversity even further, such as the French trademark 4400757 NOGENDER for perfumery , the Chinese mark 23865289 ALLGENDER for clothing and the US trademark 5164397 LOVE HAS NO GENDER also for items of clothing.
In relation to racial integration, up to 89 trademarks include the term BLACK BEAUTY in fashion-related classes and the United States is clear about the fact that "LOVE SEES NO COLOR", as a trademark registered in that country indicates.
Regarding the term "DIVERSITY", there are over 140 marks containing this word, including European Union trademark 17874314 SHAPE DIVERSITY and the Japanese trademark 5798951 UNITY IN DIVERSITY for items of clothing.
The gender barrier has been eliminated in the area of perfumery, as occurs with the fragrance "Suigeneris Non Binary Essence", protected in class 3 by European Union trademark 17846593 "SUIGENERIS.NON BINARY ESSENCE.THE TIMELESS ESSENCE FOR NEUTRAL GENDER AND NON CONFORMIST PEOPLE". The nose behind the essence, perfumer Xavier Dufourcq – Chappaz defines his fragrance no. 27 as "that moment of intensity when you open the cardboard box and smell your recently bought, latest brand sneakers. A sparkling fusion of freshness and depth, an astounding burst of energy and deep pleasure…", that moves away from the classic floral fragrances for women and fresh scents for men.
Trademark legislation, which in many countries can refuse on absolute grounds, trademarks that are contrary to "accepted principles of morality", has left behind its prejudices in order to admit, among many others, trademarks such as:
43058119 DEMISEXUAL BEAUTY in class 25 in China
88618033 HETEROFLEXIBLE in class 25 in the US
4063398 POLIAMORI in class 25 in Spain
18033051 GENDERBENDER PANSEXUAL CLOTHING in classes 9, 14, 18, 25 in the EU
2019000057171 QUEER in class 25 in Italy
934369 SAPIOSEXUAL in classes 9, 16, 25, 38, 41 in Benelux
A particularly likable mark is UK trademark UK00003252904 POLARI in class 25. This name refers to the dialect "Polari" – cultural heritage LGTB – and protects a clothing collection which under the slogan "Make words your missiles" sells items that reproduce words in this dialect such as "Fantabulosa" (fantastic and fabulous), "Ferricadooza" (a knock-down punch) or "Bona to vada" (good to see you). A good way of making a little-known language visible.
Although the law always goes behind society, industrial property legislation has caught up and marks that would previously have been considered "immoral" and impossible to register are now considered totally acceptable. At the end of the day, love always wins and, as the above US trademark says, "LOVE SEES NO COLOR".